ICT Students Win 1st and 2nd Place in PNJ PILMARPRES 2021
Mon Jun 27 2022 11:52:46 GMT+0700 (Western Indonesia Time)
tik.pnj.ac.id
In the context of developing student competencies and implementing the Merdeka Campus policy, the National Achievement Center of the Ministry of Education and Culture of the Republic of Indonesia will organize the 2021 Election of Outstanding Students (Pilmapres).
Now, this time the good news comes from our friend who has succeeded in making the name of the ICT department proud, where 2 representatives from ICT won the championship in the 2021 PNJ Pilmapres.
🎉 CONGRATULATION TO :
🏅 Andi M Axel Reyhan Yanandhy (4817090072) - TI 6
🏆 Firt winner PILMAPRES PNJ 2021
🏅 Jilan Ariqo Nafisah (1807412021) - CCIT 6
🏆 Second winner PILMAPRES PNJ 2021
Once again congratulations to Andi M Axel Reyhan Yanandhy and Jilan Ariqo Nafisah, hopefully they can inspire other Jakarta State Polytechnic students to increase their creativity and dare to compete.
"The thing that will set you apart from the thousands of your competitors out there is the achievements you have achieved."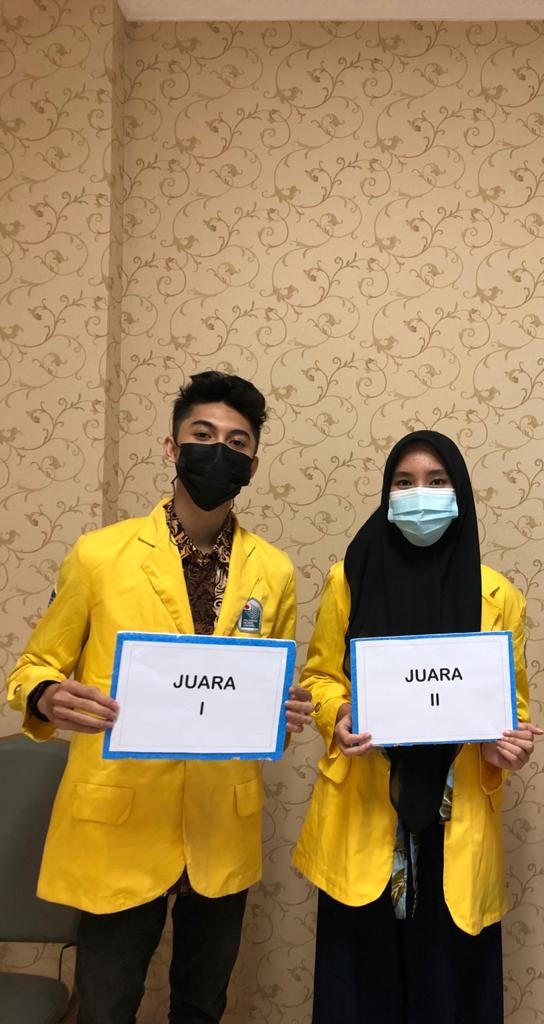 File
Nama File
Format Type